Elevate your breakfast routine effortlessly with this Overnight Oats recipe. Savor a wholesome and convenient morning meal by combining a few key ingredients in a jar, allowing them to harmonize overnight in your fridge. This no-fuss preparation ensures a delicious and nourishing breakfast awaits you each morning, requiring minimal effort and granting you more time to kickstart your day.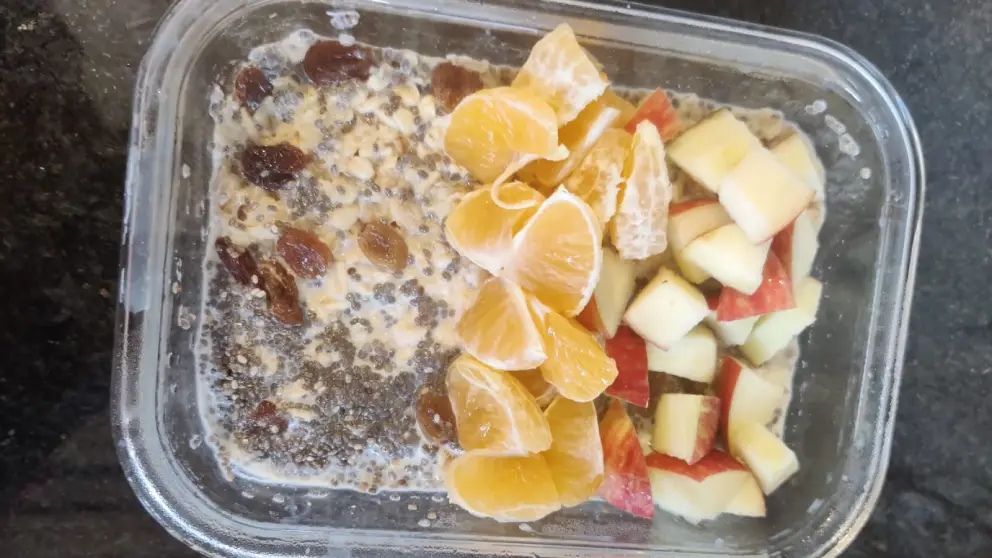 Ingredients
Rolled oats
Milk
Yogurt
Chia Seeds
Maple Syrup
Toppings: apples, raisins and tangerines
Guide
Combine all ingredients in a jar.
Refrigerate the jar for a minimum of two hours; overnight yields optimal results.
In the morning, embellish with your preferred toppings and relish the goodness!