Discover the delightful world of Mandazis, delectable pastries reminiscent of donuts, beloved across Kenya. These treats make a splendid snack on their own or accompanied by a steaming beverage. This recipe unveils the art of kneading, ensuring irresistibly soft and flavorful results.
For a delightful twist, consider infusing your Mandazis with a burst of citrusy freshness by adding zesty lemon or orange zest. Alternatively, elevate their essence by introducing a dash of aromatic spices like cinnamon, cloves, or nutmeg.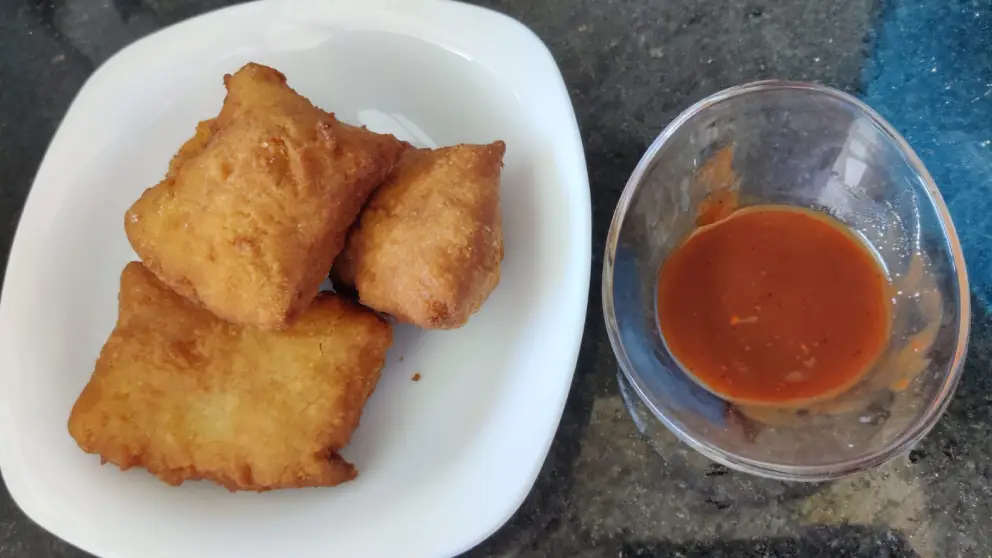 Ingredients
600g Self Raising Flour OR 600g all-purpose flour and 6tsp baking powder
6 tbsp Sugar
1 tbsp Margarine or Soft Butter
2 Eggs
1 cup Milk
1-2 tbsp Cinnamon Powder (optional)
Guide
Mix the flour, cinnamon, margarine, and sugar in a suitable bowl. Ensure that the margarine is well incorporated into the flour.
In a separate bowl, whisk the egg into the milk.
Create a well in the center of the flour mixture and pour in the milk and egg mixture. Slowly mix to form a cohesive dough.
Knead the dough for 3-4 minutes or until it no longer sticks to the sides of the bowl and has a smooth surface.
Cover the dough with a damp cloth and let it rest for 15 minutes.
On a lightly floured surface, roll the dough into a 1cm thick sheet.
Using a sharp small knife, cut the dough into your desired mini mandazi size, setting aside the pieces for deep frying.
Heat oil in a suitable pot and carefully dip the mandazi pieces. Cook until they turn light brown on one side, then flip and cook the second side.
Serve the mini mandazi warm or cold. Enjoy!