Indulge in the epitome of carrot cakes with our finest creation. A harmonious blend of moist carrot-infused layers, delicately spiced and baked to perfection. Topped with velvety cream cheese icing, each bite offers a symphony of flavors and textures. Elevate your taste experience with the Best Carrot Cake, a masterpiece that embodies warmth, richness, and pure delight.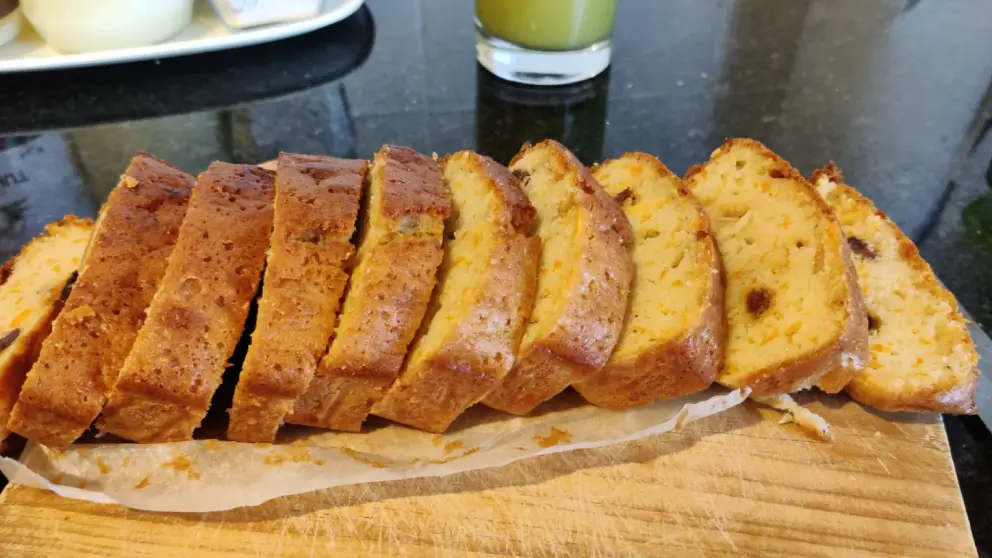 Ingredients
210g plain flour
1 tsp baking powder
1 tsp baking soda
1 tsp cinnamon
1/2 tsp salt
3 eggs
240g caster sugar
225ml oil
190g finely grated carrots
Cream Cheese Icing:
50g butter
100g soft cheese
230g icing sugar
Guide
Preheat the oven to 180°C/350°F. Grease and flour a cake pan.
In a mixing bowl, whisk together flour, baking powder, baking soda, cinnamon, and salt.
In a separate bowl, beat eggs and caster sugar until light and fluffy.
Gradually add oil while continuing to beat until well combined.
Gently fold in the finely grated carrots.
Add the dry flour mixture to the wet mixture and fold until just combined.
Pour the batter into the prepared cake pan and smooth the top.
Bake in the preheated oven for 25-30 minutes or until a toothpick inserted into the center comes out clean.
Remove the cake from the oven and let it cool in the pan for about 10 minutes.
Transfer the cake to a wire rack to cool completely.
Cream Cheese Icing:
In a mixing bowl, beat butter until smooth.
Add soft cheese and beat until creamy and well combined.
Sift in icing sugar and beat until smooth and fluffy.
Assembly:
Once the cake is completely cooled, spread a layer of Cream Cheese Icing over the top.
Repeat for additional layers if desired.
Decorate with extra grated carrots or other toppings of your choice.
Slice, serve, and relish your delectable homemade Carrot Cake!