Elevate your breakfast game with our foolproof buttermilk pancake recipe. These pancakes boast a soft, airy interior and a delectably buttery, crispy edge. Say goodbye to store-bought mixes after giving this recipe a shot – you won't look back. The best part? These pancakes are a breeze to whip up, taking less than 30 minutes from start to finish. Your breakfast game just got a serious upgrade.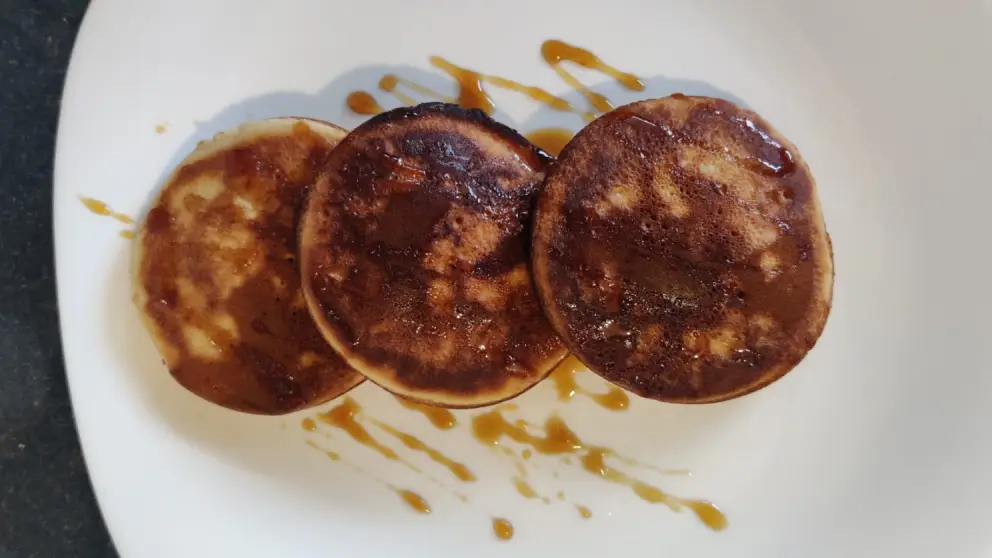 Ingredients
2 cups all-purpose flour
2 Tbsp granulated sugar
2 tsp baking powder
1/2 tsp baking soda
1/4 tsp fine sea salt
2 cups low fat buttermilk
2 large eggs
1 tsp vanilla extract
3 Tbsp unsalted butter, melted
2 Tbsp Light olive oil or vegetable oil, plus more for saut←
Guide
Dry Ingredients: In a large mixing bowl, whisk together flour, sugar, baking powder, baking soda, and salt.
Wet Ingredients: In a second bowl, whisk together buttermilk, eggs, and vanilla.
Combine: Pour wet ingredients into dry ingredients and gently whisk until just moistened.
Add Melted Butter: While stirring, add melted butter and gently whisk until incorporated. Avoid overmixing.
Saut←: Preheat a non-stick pan or griddle over medium heat. Add 2 Tbsp oil and drop heaping spoonfuls of batter for each pancake. Cook about 3 minutes per side, flipping when bubbles form and pop.