This lasagna is all about that beefy, saucy, and downright irresistible flavor. Forget about dining out; homemade beats restaurant stuff any day. Plus, you'll feed your crew without breaking the bank. With roots dating back to ancient Greece and Rome, lasagna has come a long way to become this Italian classic. So, dive into history and indulge in layers of pure deliciousness at your next gathering or family feast. It's a taste journey you won't want to miss!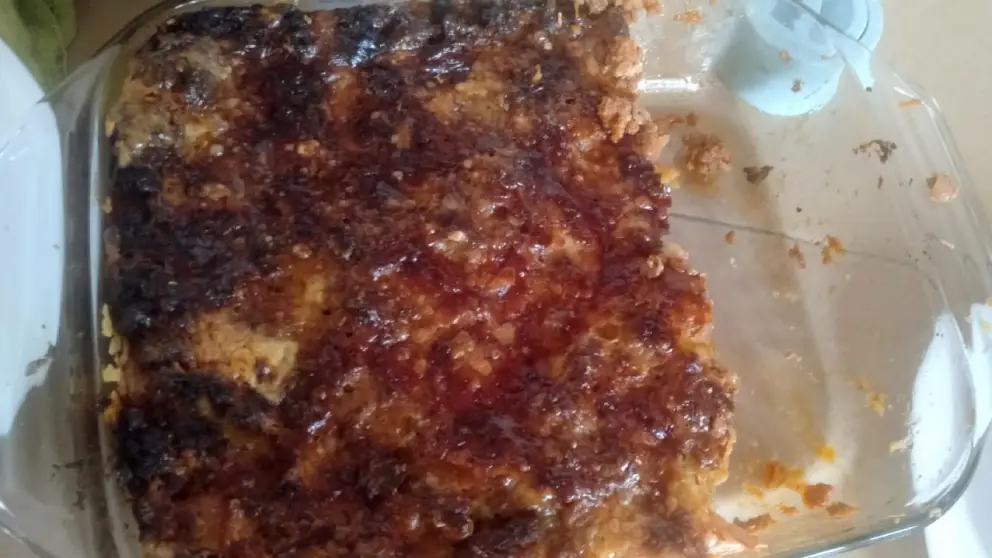 Ingredients
1 lb (450g) ground beef (15-20% fat content)
1 small onion, finely diced
2 large garlic cloves, minced
1/4 cup red wine (any kind) or beef broth
1 Tbsp olive oil
24 oz (680g) Marinara Sauce (3 cups)
1/2 tsp sea salt
1/4 tsp black pepper, ground
1/4 tsp dried thyme
1/2 tsp granulated sugar
2 Tbsp parsley, finely chopped
9 lasagna noodles, cooked al dente
Guide
Place nine lasagna noodles into a pot of salted water and cook until al dente. Drain and add cold water to stop the cooking process.
In a deep pan over medium-high heat, sauté 1 lb ground beef, 1 small diced onion, and 2 minced garlic cloves until the meat is no longer pink.
Add 1/4 cup red wine (or beef broth) and sauté until mostly evaporated.
Add 24 oz (3 cups) of marinara sauce and season with 1/2 tsp salt, 1/4 tsp pepper, 1/4 tsp dried thyme, 1/2 tsp sugar, and 2 Tbsp parsley. Simmer, covered, for 5 minutes.
For the cheese sauce, combine 16 oz cottage cheese, 15 oz ricotta cheese, 1 cup shredded mozzarella, 1 large egg, and 2 Tbsp finely chopped parsley in a mixing bowl. Mix until well blended.
Assemble the lasagna: Spread 1/2 cup of meat sauce in a 9x13 casserole dish, cover with three lasagna noodles. Repeat, alternating between meat sauce, cheese sauce, and noodles until you have three layers.
Preheat your oven to 375˚F. Top the final layer with meat sauce and 1 cup shredded mozzarella.
Cover the lasagna with foil, poking toothpicks on top to prevent sticking. Bake at 375˚F for 45 minutes, then remove the foil and broil for 3-5 minutes until golden brown.
Allow the lasagna to rest for 30 minutes before serving.
Sauce Ingredients
16 oz (450g) low-fat cottage cheese
15 oz (425g) reduced-fat ricotta cheese
1 large egg
2 Tbsp parsley, finely chopped (plus more to garnish)
4 cups mozzarella cheese, shredded, divided
Sauce Guide
In a large mixing bowl, combine 16 oz of cottage cheese.
Add 15 oz of ricotta cheese.
Include 1 cup of shredded mozzarella cheese.
Add 1 large egg to the mixture.
Sprinkle in 2 Tbsp of finely chopped parsley.
Mix all the ingredients together until well blended. Your cheese sauce is now ready to be used in assembling the lasagna.